Check out our NEW hours of operation 10am to 5pm, Tues-Sat and 11am to 4pm Sunday.
(due to weather, the show will open Feb 4 – call first!!!)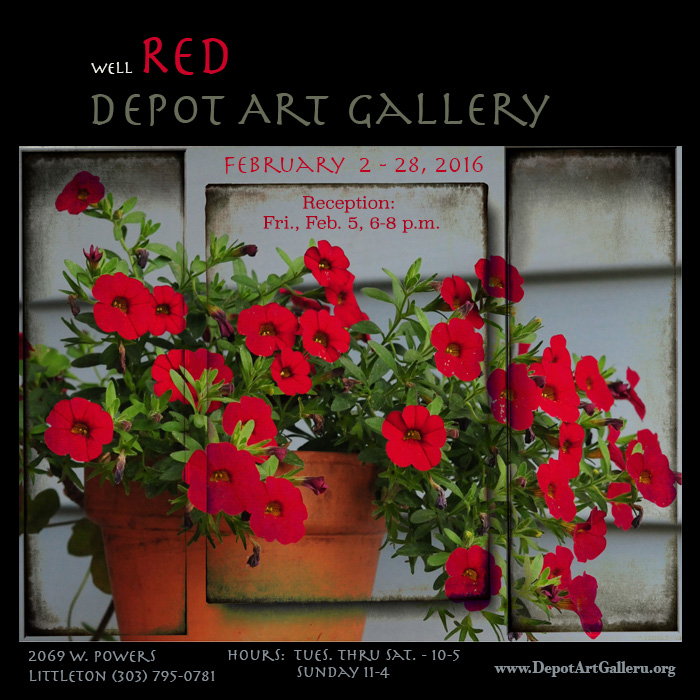 About the Depot Art Gallery in Littleton, Colorado
The Depot Art Center and Gallery is a restored Atchison, Topeka, and Santa Fe train station originally built in 1888.
It was retired in 1965 and eventually relocated to its current location at Powers and Court in Littleton. The Depot was designated an historic landmark in 1969. In June of 1977, The Depot Art Center and Gallery opened.
In 1979, the site was enhanced by the addition of a renovated 1890's caboose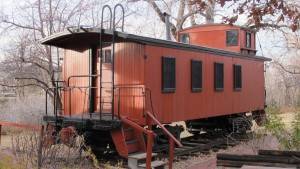 just north of the red and green Depot building. Located just east of the railroad tracks, the Depot is a successful and unique center in a marriage of community spirit and the arts.
The Depot is owned by the city of Littleton, Colorado and operated by the Littleton Fine Arts Guild. The purpose of the Littleton Fine Arts Guild is to promote and advance fine art in the area and to operate the Depot Art Gallery. There are regular monthly, juried exhibits by members of the Guild. In addition, there are frequent workshops, programs, and art classes. Admission is free. Parking is easy. All artwork is for sale.
In 2012, the Guild celebrated its 50th Anniversary. Originally, the current Guild was an art club made up of 10 women interested in painting. It now has over 60 members…men and women from all walks of life who work in mediums from watercolors to photography, pottery to oils.
---
Rent the Depot for Your Event!
The Depot welcomed Historic Littleton, Inc.
for an ice cream social and membership meeting, held on the patio.
Did you know you or your organization can rent Depot facilities for your meeting, reception or other event at very low cost?
Email Pat Dall (paddall@yahoo.com) for more information or to sign up!