Curtis Center Spring Art Classes
Art classes with Renée Reese. Join watercolor artist Renée Reese this spring at the Curtis Center for the Arts to learn how to casually paint with watercolor, explore and lean the basics of modern calligraphy and join her on Saturdays to create unique on trend works of art.
Register on-line at www.greenwoodvillage.com/art
Italic Handwriting – A True Art – Mondays – 9:00 to 12:00 AM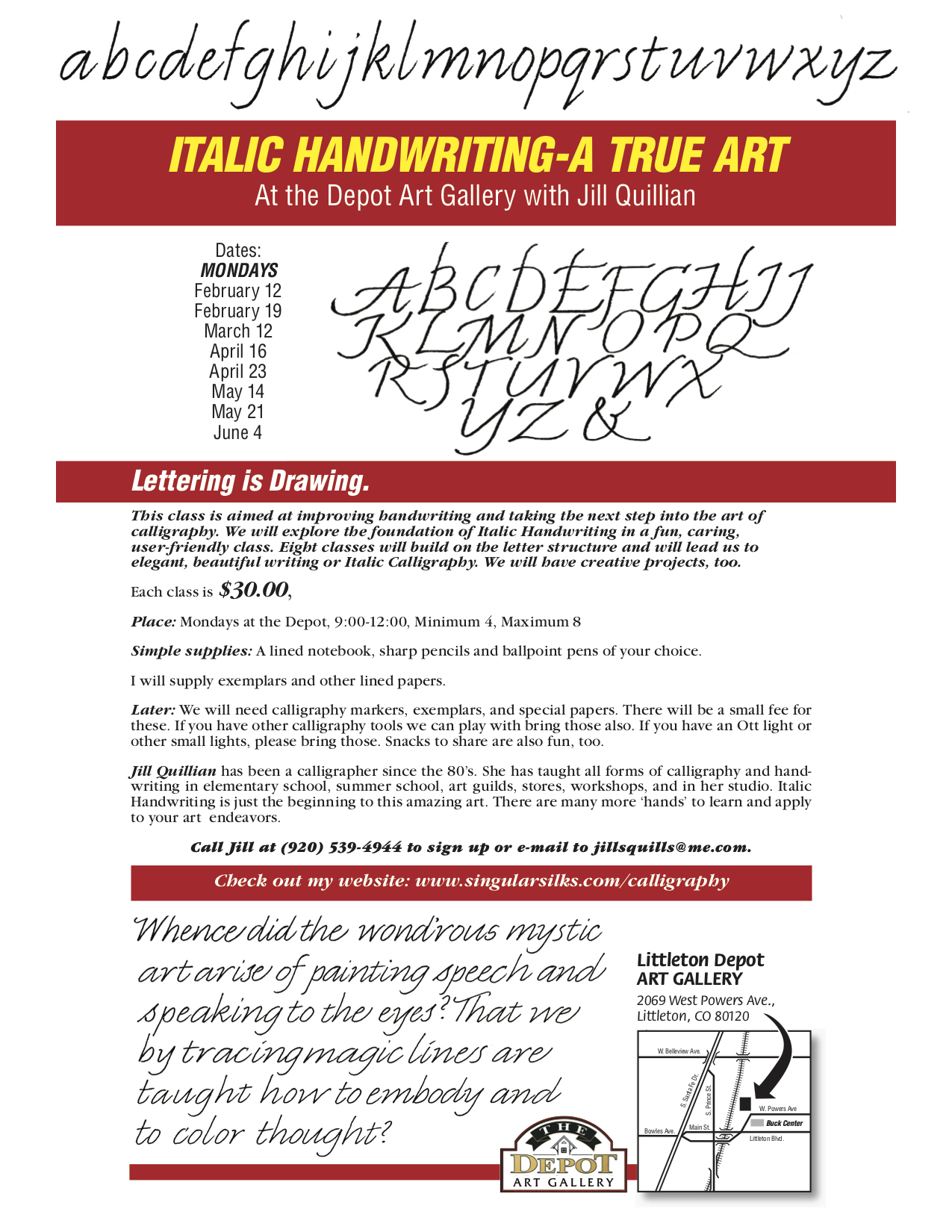 OIL PAINTING CLASS: MONDAYS
Mondays 1pm – 4pm
$30 per session (or $100 for 4 sessions*)
Instructor is Jennifer Riefenberg, Nat'l Award Winning Artist
The classes consist of on-going sessions with a new topic each week – similar to the Art Students League format. All levels welcome – we will be working on concepts that pertain to all levels of painting. Each student will have individualized instruction and feedback to help their own needs and at their level.
Sign up today! Drop-ins are also welcome, space permitting.
For more information, download the handout.
*must be used within 2 months